Delivering Creative Solutions for the Toughest Engineering Problems since 1986.
We are a structural engineering firm dedicated to providing client-focused services in both public and private sectors.
Structural engineering firms shape the way our world works, which is why innovation is at the heart of all we do.
We believe in great communication and attention to detail throughout the design and construction process.
We're driven to find the best and safest solution for each client using our innate creativity and our extensive expertise in the structural engineering field. There are no one-size-fits-all solutions.
Utilizing emerging technologies and the most economical materials suited for the structure, you will have no doubt that you're getting the best and most personalized solution for your project.
We are licensed in:
Missouri | Kansas | Colorado | Iowa | Kentucky | Minnesota | Nebraska | Washington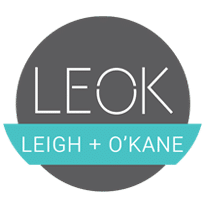 It can be difficult to find a structural engineering firm committed to being accessible and responsive to your project.

You need a partner who will work with your construction teams until the project is completed.

Receive thorough, concise communication for your individual project every step of the way instead of generic details.
Leigh + O'Kane structural engineering firm has a diverse range of experience in all materials and types, with projects ranging from wood structures to steel, masonry, or concrete.
From inception to completion, we will be responsive and communicate effectively so you don't feel like you're just another client.
You deserve a structural engineering company that delivers high-quality and cost-conscious solutions to your needs.
Structural Engineering
(noun):
The science and art of designing, with economy and elegance, buildings, bridges, frameworks and other similar structures so that they can safely resist the forces to which they may be subjected.
Navigating the many aspects of your project can be difficult without a knowledgeable partner by your side every step of the way.
At Leigh + O'Kane we are relentless in our pursuit of client satisfaction, unquestionable integrity, and retaining the industry's brightest minds on our team to ensure your satisfaction.
You Think Outside the Box…We'll Focus on the Box
Leigh + O'Kane is a structural engineering firm with experience in all aspects of building design, construction and maintenance. We work both as prime engineering consultants and as consultants to the best architects and engineers in the Kansas City area.
Working closely with our clients, our mission is to deliver designs that enhance lives and provide safe, sustainable, creative and cost-effective solutions to the toughest structural engineering problems.
We've been operating since 1986 as an established structural engineering company based in the KC Metro area. A drive through Kansas City and beyond is a living portfolio of our accomplishments.
Contact Us
Connect with us today and we will set up a meeting to discuss your project, goals, and vision.
Effective & Efficient Solution is Identified
Using the best technology available, we'll find the most prudent solution while still honoring your vision.
Successful Implementation & Execution
We will work closely with you through every step and exceed your expectations until your project is complete.